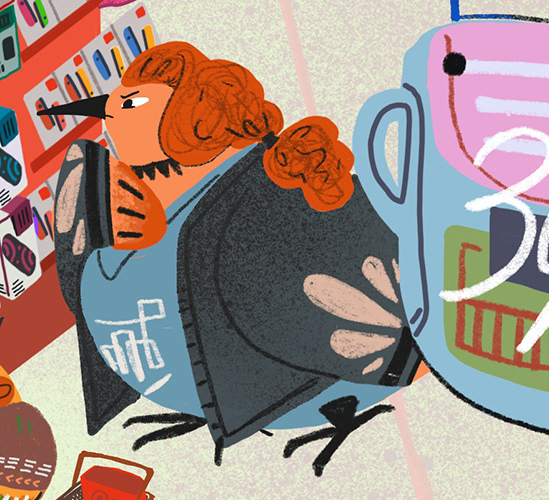 A town of many different species of animals living together?
We have seen pretty much of these before. But how about
a place where all the residents are birds?
Now that's kind of new!
This is an accordion picture book about how the bird residents
spend their day. You can follow the them and see what they're
up to in the picture. The first part of the day scene so you can
see how birds waking up and going outside, and the second
part take place at night. Some characters show up in different
places, challenge yourself to find them all. The woodbox below
is a vintage store, it also appears in the book.
Let's see if you can find where it is!